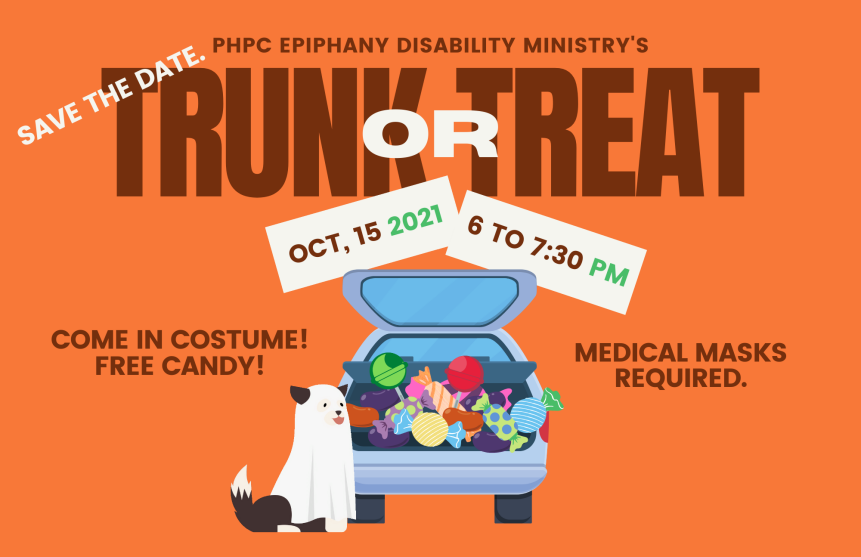 Interested in attending our Trunk or Treat? Your family is welcome!! Please RSVP here so we can have an idea of how much candy to buy!
Volunteers Needed
We need volunteers to donate their time and their trunk, truck bed, hatchback, or themselves (we will have tables) to host a game or pass out candy to all who come. You can decorate your trunk as much or as little as you want. The idea is to simply provide friendly faces and a fun and safe place for Epiphany participants and children to trick-or-treat. You can bring some candy, but we will also supply you with candy to pass out.

For more information email Chrissie Ozuna,

Sign Up to Host a Trunk!