Presbyterian Women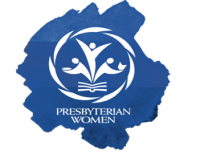 All women in our congregation are members of Presbyterian Women. We invite you to join one of our Bible studies.
Presbyterian Women (PW) has a strong presence at PHPC and is open to women of all ages and stages of life because everyone has something unique to offer. Part of PW's purpose has always been "to build an inclusive, caring community of women who strengthen the Presbyterian Church (U.S.A.) and witness to the promise of God's kingdom."
We gather for Bible study, fellowship and outreach. Meetings are once a month, September through May, on the second Monday morning and evening and on Tuesday morning of that same week.
click here to meet our council
For membership information, contact Lesley Martinelli, PW Co-Moderator:
Contact DeLane Zipper, PW Moderator, for other PW information:
Bible Study
This year's Bible study
"What My Grandmothers Taught Me"
is
based on the first chapter of the Gospel of Matthew where we find Jesus' genealogy. It was unheard of for women to be listed in a Hebrew ancestry, yet Matthew chooses to name 5 women: Tamar, Rahab, Ruth,
Bathsheba
and Mary.
Why?
What can we learn from these women so distant in time from us?
s
o
varied in their backgrounds?
Bring your imagination as we study these strong women.
Bible Study Meetings:
Monday morning in Jubilee Hall
9:30 Refreshments
10:00 Lesson
12:00 Optional lunch
Monday evening in the Parlor
5:30 Refreshments or BYO Dinner
6:15 Lesson taught by Billi Duray
Tuesday morning in the Parlor
9:30 Refreshments
10:00 Lesson taught by Rev. Margaret Watkins
Monday morning teacher
March 14 & 15—Mary Rev. Margaret Watkins
April 11 & 12—Mary in the Faith and Tradition of the Church Rev. Margaret Watkins
May 9 & 10—Summary and PW Birthday Offering Bili Duray
Fellowship
We establish strong relationships within our sisterhood. There is a time during each meeting for sharing joys and concerns as we pray with and for one another.
Fellowship is an important component of our Bible study meetings as we get to know each other and perhaps learn of situations that warrant our prayers.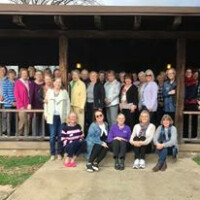 Additional opportunities for fellowship and spiritual growth are offered at our PW Retreat April 9, 2022, at the Springhill Conference Center in Richardson and during the Mo-Ranch Women's Conference May 20-22, 2022.
Jeannie Corbitt, our Monie Resident, will lead the Springhill retreat on the theme "Miracles: Uncomfortable, Mysterious and Radically Hopeful." All women are invited, but the number is limited to 40 participants for social spacing. Springhill Conference Center, 3991 E. Renner Road, Richardson April 9 | 9:15 am – 2 pm | $15.00 includes morning snacks, lunch, and materials. For more information, contact Stephanie Miguez at Register
The Mo-Ranch Women's Conference will center around the theme "Respite to Recover" which will be woven into the keynote presentations by Sarah Bessey and worship, fellowship and workshops. Our PHPC women will join several hundred others from all over the Synod and then gather as our smaller group each evening.
Mo-Ranch is in the Texas Hill Country on the Guadalupe River about an hour west of Fredericksburg. Accommodations are two-person rooms with private baths.
May 20-22, Friday evening through Sunday morning
$390 per person includes all conference costs and meals
$75 deposit is due by the end of February using the button below
For more information, contact Rebecca Gafford at
Outreach
We care about the church worldwide through our gifts that help to ensure wholeness for all by contributing to two annual offerings of the Presbyterian Women (USA) that fund grants which provide real solutions by supporting women, children and the most marginalized members of God's community.
We share in the Fellowship of the Least Coin, a worldwide ecumenical movement of prayer for peace, justice and reconciliation. Least coins (in the U.S., a penny) collected from around the world provide grants for projects of evangelism, service, ecumenical solidarity and awareness-building among women.

We support local missions with an annual financial gift, goods-in-kind and volunteer hours to Healing Hands Ministries (now HHM Health), Literacy Achieves and Vickery Meadow Summer Reading Academy—all in Vickery Meadow, Mi Escuelita Preschool, Presbyterian Children's Homes and Services and North Dallas Shared Ministries.

Additionally, we are supplying tote bags with useful items for women at Genesis Women's Shelter. These bags are a way of letting the women coming to the shelter know there are people who care about them and believe that hope for a new life and a brighter future is possible for them. 
Our spring Mission Luncheon beneficiary is an organization that provides services to women and children and is one of the highlights of our year. In recent years we have donated funds (usually about $10,000) to Presbyterian Children's Homes and Services, Presbyterian Pan-American School and Healing Hands Ministries. The luncheon is scheduled for April 30, 2022, and the beneficiary will be announced at a later date.
Our History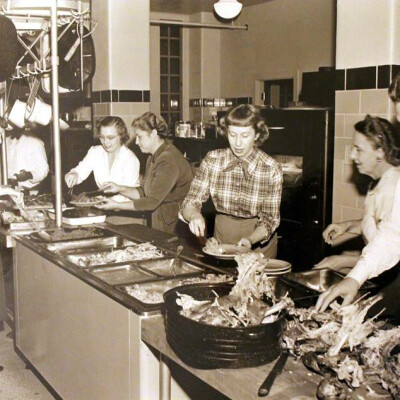 Presbyterian Women doing what we do best…serving others.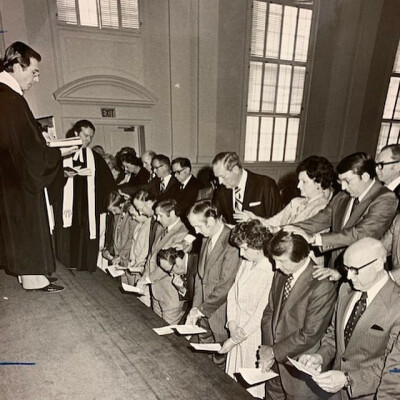 Rev. Jerry Shetler and Rev. Cleve Wheelus ordain officers in the 70s.
The history of the Women of the Church (now Presbyterian Women) began shortly after the church was established and called its first pastor, the Rev. Robert F. (Manny) Douglass, on October 20, 1949.
Early PHPC records show that at the first "regular" meeting of the Women of the Church (now Presbyterian Women) was held on February 13, 1950 and a formal constitution was approved. The membership was divided in three circles, with a plan for a future night circle, to meet on the second Monday of each month. Each circle pledged $300 of individual pledges from the members to support the $900 budget.
Leadership included Mrs. Arnold R. Fransen, Mrs. Harry Crawford, Mrs. Jack G. Neece, Mrs. George C. Powell, Mrs. J. William Smith, Mrs. W. C. Miller, Mrs. Estes C. Thompson, and Mrs. Calvin J. Hensen.
Reverend Douglass held instruction classes for the circle Bible study leaders, who then brought the lessons to their members. Miss Marguerite Mizelle, who had spent years in Korea as a Presbyterian Missionary, spoke to them of that country's Christians and their needs. In response, the circles collected blankets, linens and medical supply donations.
Other donations mentioned in the first minutes included Lighthouse for the Blind--$10 and The Freeman Memorial Clinic--$10.
A quote from the first Annual Report of March 10, 1951:
Our work in education is especially near to our hearts. For the Nursery we provide funds for the workers, teachers, and members to help care for the children during Morning Worship. We paid at first $2.00, then $3.00 to an attendant; later $3.50, more for an additional worker. Our Men of the Church also contribute $5.00 a week to this cause. The Couple's Class bought folding cribs to fill an urgent need. . . . A Vacation Bible School was provided children of all denominations . . ."
~~~~~~~~~~~~~~~~~~
If you read our "Outreach" bar, you will see we continue to support mission work and children and children's education 70 years later!
Women's Groups
MOMS' CONVERSATIONS
Looking for genuine community and support during this challenging season? Needing to refuel your spiritual tank? Come join PHPC Moms' Conversations: every Wednesday, 8:30 pm, via Zoom.
To sign up, email Rev. Caroline Braskamp, Parish Associate for Families,
WEDNESDAY WOMEN'S FELLOWSHIP
Wednesdays, 11:30 a.m. - 1:30 p.m. First Floor Conference Room and via Zoom
Open to women of all ages and stages of life, this group meets weekly (September through May) for fellowship and study on a variety of faith-related topics. The group chooses several books to study throughout the year.
Contact: Margot McGuire,
Men's Breakfast
Join us for a hearty breakfast and devotional that regularly features a guest speaker to bring insight to the topic of the week. We invite church members of all ages to take advantage of this opportunity to enjoy some camaraderie. Tuesday mornings in the North Dining Room. Breakfast is at 6:40 a.m. with our program at 7 a.m.

Contact: Stan Herrin at
Bobby Womack at
Young Adults
Our Young Adult group, The Thread, is active throughout the year! Contact Rev. Sarah Are to get plugged in to occasional ladies' and guys' night out events!
Contact: Jeannie Corbitt