We have a large vibrant group of Senior Adults here at PHPC and we strive to offer a variety of experiences that address the continuing need for fun, fellowship, spiritual growth and faith development. Throughout the year we offer opportunities at PHPC as well as offsite. Information and registration will be posted on our website.
Faith, Fellowship and Growth
Book studies, Sunday lunch speakers, information sessions and faith formation opportunities designed specifically for our Senior Adult Ministry population are offered on a regular basis. Information and registration will be posted on our website.
Life and Wellness
Looking for a way to get involved at PHPC? Join one of our Life and Wellness classes! We believe the soul is nourished through physical and mental activity; get closer to God through art, exercise and fellowship!
Creative Palettes Art Class
Every Wednesday we have a painting class in room S220 from 9:00 a.m. – noon. The class members paint and draw using their own materials while they converse and enjoy each other's fellowship.
Contact: Tammy Hale at
Book Club
Good Books, the Preston Hollow Presbyterian Church book club, meets the second Wednesday of the month from 2 – 3 p.m. in the church library from September to May. Visitors are welcome.
Wednesday, September 13 – My Dear Hamilton; A Novel of Eliza Schuyler Hamilton by Stephanie Dray and Laura Kamoie.
Reading List for 2019-2020
Wednesday, October 9 – Born a Crime: Stories from a South African Childhood by Trevor Noah.
Wednesday, November 13 – Tattooist of Auschwitz: A Novel by Heather Morris.
Wednesday, January 8 – Ordinary Grace by William Kent Krueger.
Wednesday, February 12 – Educated: A Memoir by Tara Westover.
Wednesday, March 11 – The Pioneers: The Heroic Story of the Settlers Who Brought the American Ideal West by David McCullough.
Wednesday, April 8 – Nights in Rodanthe by Nicholas Sparks.
Wednesday, May 13 – Women in Sunlight: A Novel by Frances Mayes.

Growing Saints Garden Club
If you have an interest in flowers, gardens, and horticulture in general, join The Growing Saints Garden Club and meet some people who share the same interests as you!
GSGC is open to members and friends of PHPC. Dues are $25.00 a year, and guests are always welcome! GSGC meets on the third Friday each month at 10 a.m. from September – May. Field trips and delicious lunches are our specialty.

Men's Breakfast
Join us for a hearty breakfast and a devotional that regularly features a guest speaker to bring insight to the topic of the week. We invite men of all ages to take advantage of this opportunity to enjoy some male camaraderie. Tuesday mornings at 6:45 a.m.

Contact: John Hamm at
Bobby Womack at
Presbyterian Women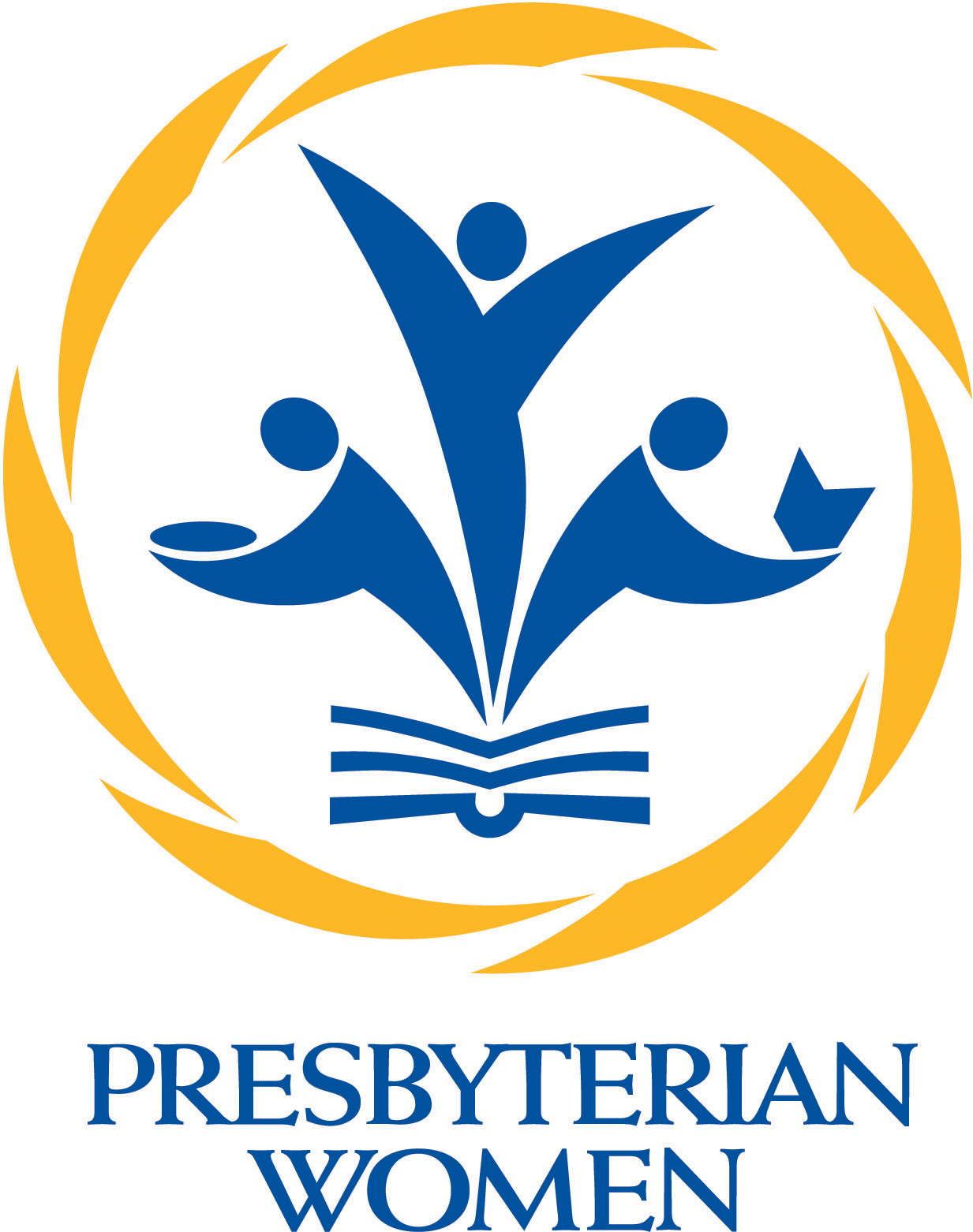 Bible study, service, fellowship - Presbyterian Women (PW) has a strong presence at PHPC. PW is open to all women, as everyone has something unique to offer. Part of PW's purpose is "to build an inclusive, caring community of women that strengthens the Presbyterian Church (U.S.A.) and witnesses to the promise of God's kingdom." Typically, a PHPC pastor reviews the day's lesson, and then we break into Circles for in-depth discussion.
Contact: Billi Duray
Tai Chi
Interested in improving your balance and coordination? Our tai chi class, led by instructor Jesse Mitchell, might just be the low-impact wellness activity you are seeking. All are welcome.
The fee is $25 a month per participant. Please pay at the beginning of the month or when you attend class. Please make checks payable to PHPC with "Tai Chi" in the memo line and remember to register at the door.
Thursdays from 12:30 – 1:30pm in Jubilee Hall B
Contact: Tammy Hale at or 214.368.6348 x113
Yoga
When our bodies, minds, and spirits feel healthy, connecting with God is easier. By practicing yoga, we can help facilitate that connection by working to feel healthier. We invite everyone, no matter your age, to attend. Bring a friend! Our professional instructor is Elizabeth Holman. She leads the class in gentle relaxation and stress reduction with stretching and toning.
The class fee is $25 a month per participant. Please pay at the beginning of the month or when you attend class. Please make checks payable to PHPC with "Yoga" in the memo line and remember to register at the door.
Please wear loose, comfortable clothing – no need to buy anything. If you have a yoga mat bring it or extras mats are provided and remember to register at the door.
Mondays from 5:30 – 6:30pm in the Parlor
Contact: Tammy Hale at or 214.368.6348 x113
Upcoming Events
CHRISTMAS PIPINGS featuring Ryan Anthony, Gary Beard, and Bradley Hunter Welch
December 10 | 7 p.m. | Sanctuary
Come enjoy some holiday music from three very talented musicians! Concert is free, offering accepted!
Thursday Morning Book Study
January 9 – February 13 | 7 – 8 a.m. | Panera Bread, 7839 Park Ln.
Led by Rev. Mark Brainerd
This weekly morning book study will focus on Our Better Angels: Seven Simple Virtues That Will Change Your Life and the World, by Jonathan Reckford, CEO of Habitat for Humanity.
Contact Tammy Hale at
Info Sessions for the "Sandwich Generation"
January 23 and 30 | 6:30 p.m. | Jubilee Hall
These information sessions are geared toward the "sandwich generation" (folks in their mid-40s to mid-60s who may have children at home or in college and also have relationships with senior adult loved ones about whom they are concerned). Presenters from The Senior Source will provide two different presentations focused on information that is helpful to this demographic:
January 23 "Assisting Your Loved One with Important Decisions & Documents – Insights, Challenges and Preparations to Consider when Helping the Senior Adults in Your Life"
January 30 "Having the Talk" this will focus on how to begin having the sometimes difficult conversations about end-of-life plans, safety issues, caregiving and many other topics that need to be discussed with senior adult loved ones.
Both evenings begin at 6:30 p.m. with a light supper; the presentation begins promptly at 7 p.m. Q&A after the sessions ends by 8:15 p.m.
The cost for each session is $15.
If you have questions, please contact: Mahlon Hight at or Tammy Hale at .
PHPC Foundation Lunch and Learn
February 16 | noon | Jubilee Hall
How much do you know about our PHPC Foundation? Did you know every spring, the Foundation grants funds to 20+ college and seminary students heading off to school made possible by the endowed scholarship fund within the PHPC Foundation? Did you know about the "Birthday Fund"? A panel from the PHPC Foundation will talk about why the Foundation is important and the many ways you can consider participating in the Foundation They will take your questions as we enjoy a delicious lunch. Reservations are required – cost is $10. There will be opportunities to sign up in the Atrium on Sundays beginning January 26. The deadline for reservations is February 13. Questions may be directed to Mahlon Hight and Tammy Hale .


Taking a Breath
Sunday, March 8 | Jubilee Hall B | 9:30 a.m.
Led by Mahlon Hight
Feeling overstretched? Anxious? Worried? Like there are too few or too many hours in the day? Throughout the gospels, Jesus takes time apart to breathe, pray, and connect with God, while encouraging others to do the same. In our hyper-connected, busy world we often forget that simple practice of breathing as a way to ground ourselves and connect with God. Join us as we learn the practice of breathing used by Navy Seals and spiritual mystics alike!
Lunch and Learn
Anxious to Talk about It: Helping White Christians Talk Faithfully About Racism
Sunday March 15 | Jubilee Hall BEF | noon
Led by Rev. Dr. Carolyn Helsel
Carolyn B. Helsel teaches preaching at Austin Presbyterian Theological Seminary and is a minister in the Presbyterian Church (U.S.A). For more than a decade, she has helped white congregations talk about racism, working successfully with individual churches, small groups, retreats, and within academic guilds and conferences. Lunch/$10. Please register at phpc.org/adultlearning
LUNCH AND LEARN: Malawi Water Wells
Sustainable Water & Mission Partnership
Sunday, March 22 | Noon | Jubilee Hall
Led by Rev. Tom Logan, co-founder of Marion Medical Mission
How does $450 provide a source of safe, sustainable clean drinking water to our friends in Malawi? Come meet one of our Malawi Mission Partners and learn how nearly 400,000 people gained access to water in 2019 through your support of PHPC. Lunch/ $10.
Lunch with Clergy Panel and Special Tour of the Dallas Holocaust and Human Rights Museum
April 29 | 11:30 a.m. | Jubilee Hall and Dallas Holocauset Museum
We will start the day with a panel discussion, Human Rights – Linking the Past to the Present. The panel will include three PHPC clergy, Rev. Sarah Are, Rev. Kathy Lee-Cornell and Rev. Mark Brainerd. After lunch we will board a bus for a tour of the Dallas Holocaust and Human Rights Museum. Our tour will be led by the President and CEO of the museum, Mary Pat Higgins.
This will be a full day, but an interesting one – we will arrive back at the church by 5:15 p.m.
The cost for this even is $30 per person. Because of transportation and tour size this event will be limited to 45 participants. You must register and pay by April 26.
Congregational Care Resources
Mahlon Hight, Congregational Care and Senior Adult Ministry Coordinator is available for conversation about the transitions that Senior Adults experience. She has information and resources that may assist families and individuals with the many decisions that emerge in navigating the challenge of aging. Contact her to make an appointment. Registration for all events and opportunities will be available on our website. Both Tammy Hale, Administrative Asst., Congregational Care ( ext.113) and Mahlon Hight ( ext.118) will be able to provide information on upcoming opportunities.
Medicare Information:
www.medicare.gov
Informative Workshops & Personalized Assistance:
www.theseniorsource.org