As of May 1, 2021, we are reopening for groups. Please contact the church office at 214.368.6348 for more information.
Springhill Retreat Center is a non-denominational recreation and meeting facility owned by Preston Hollow Presbyterian Church. Located in a wooded setting just minutes from Dallas, it is available for year-round use for worship, retreats, fellowship activities, and other church-related activities.

Springhill consists of 50 wooded acres reminiscent of the Texas Hill Country, with a limestone-lined, spring-fed creek flowing through the woods and three large ponds surrounded by beautiful native trees and foliage.
Located in Richardson, Texas, just minutes off Central Expressway and the President George Bush Turnpike, Springhill is easy to find, yet is a quiet haven from the surrounding hustle and bustle of everyday life. It is the ideal setting for worship, recreation and reflection, fellowship and solitude.
Springhill offers two separate facilities for gatherings, plus a chapel for worship and small weddings, all of which are air-conditioned and heated.
LOCATION
Springhill is located on the north side of Renner Road in northeast Richardson, fairly close to Wylie.
Address
3991 E. Renner Road,
Richardson, TX 75082-2501
FACILITIES
Springhill offers two main facilities for gatherings and a chapel for worship, all of which are air-conditioned and heated.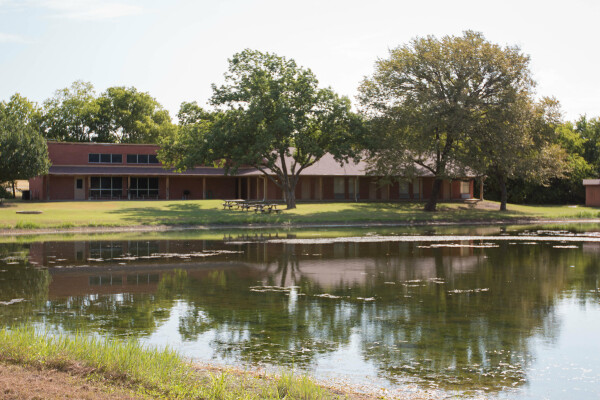 The Conference Center: The Mary Alice Wilcox Adult Conference Center provides the perfect setting for meetings, retreats and conferences. The Center's meeting room accommodates up to 60 people with a scenic view of the property's many ponds. A TV/VCR are available for use, with a serving kitchen adjacent to the meeting room. The conference center boasts 12 motel-type rooms with private baths, 2 of which are wheelchair accessible.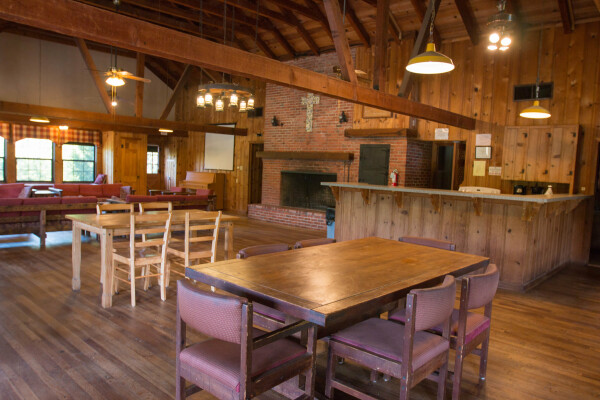 The Lodge: The James M. Wilcox Jr. Lodge is a popular, overnight facility that has provided years of enjoyment for groups of all kinds, has a bunk capacity for eight people, and plenty of room for more sleeping bags. The main hall, a rustic, 30-by 50-foot, open-beamed facility, includes an oversized wood-burning fireplace and a piano for musical enjoyment. Also located in the Lodge are two restrooms, each with double showers. A warming kitchen and informal seating for 30 - 40 round out the Lodge's amenities. Indoor use of the Lodge is limited to 40 people. Picnics are limited to 60 people, although exceptions may be granted by the Board.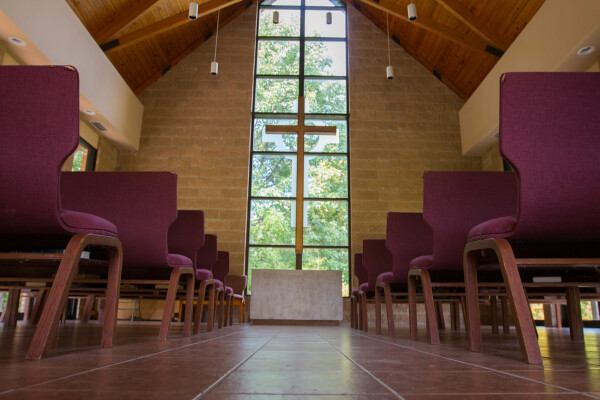 The James M. Wilcox III Memorial Chapel sits just north of the Lodge and is the perfect setting for intimate worship services. The Chapel seats up to 60, but informal outdoor seating can be added by opening the large side doors.
FEES
CONTACT
To view the facilities, please call the caretaker Steve Childers at (972) 922-9792.
To make reservations, or for more information, please call the Springhill registrar Helen Troy at 214-368-6348 or email at: .
PHOTOS