We are so glad you're here.
When you enter through our doors, you can expect to be greeted by people who are glad to meet you. No matter your age, race, gender, orientation or faith background, we invite you to join our community and share God's abundant grace. PHPC is an open and affirming congregation of the PC(USA).
We encourage you to explore our website and learn more about us. We hope to see you soon!
If you would like to plan a visit or get connected, please contact Allison Cochran at
WORSHIP TIMES AND SUNDAY SCHOOL
We have two services every Sunday a contemporary service at 9 a.m. located in Founders Hall and a Traditional service at 10:30 a.m. located in the Sanctuary.
WHERE DO I GO ON SUNDAYS?
When coming to the church, plan to park in the "primary lot" (see the "parking" tab) and walk through the courtyard (to the left of the Day School Gymnasium) and through the two sets of double doors to enter the building. Once inside, the Welcome Counter will be in front of you for more information and assistance. Please stop by the Welcome Center to pick up a New Visitor bag which contains detailed information about the ministries at PHPC.
To access the nursery/childcare rooms, enter the door to the right of the Day School Gymnasium under the tan "Preston Hollow Presbyterian Church" awning.
On Sunday mornings at 9 a.m., we worship in Founders Hall. Please enter the building off Aberdeen Avenue and park near the soccer field.
HOW TO JOIN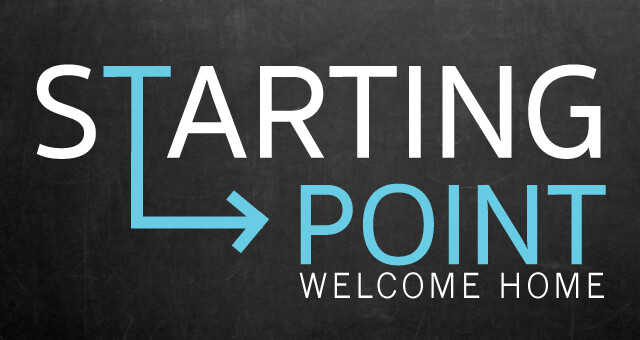 All are welcome at Preston Hollow Presbyterian Church! Our Starting Point Sunday begins with an informational meeting for prospective members. Attendees will get to know some of the church staff, leadership and fellow new members and learn more about the impactful ministries and opportunities that PHPC has to offer. Starting Point is required for all who want to join.
CHILDCARE
Children are always welcome in worship, but we do have professional child care available for all children infant through 5 years old. Child care is provided on Sundays during worship and during other programs, as needed. Children's worship kits are available at the entrance to the Sanctuary.
LOCATION
PARKING
The main parking lot is on the east side of the building. You can enter from Aberdeen (off of Preston Road) or from Walnut Hill. There's an additional lot on the south side of the building with limited mobility parking spots.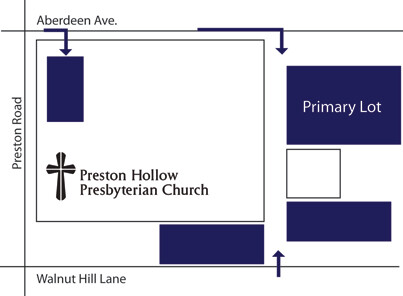 BUILDING MAP