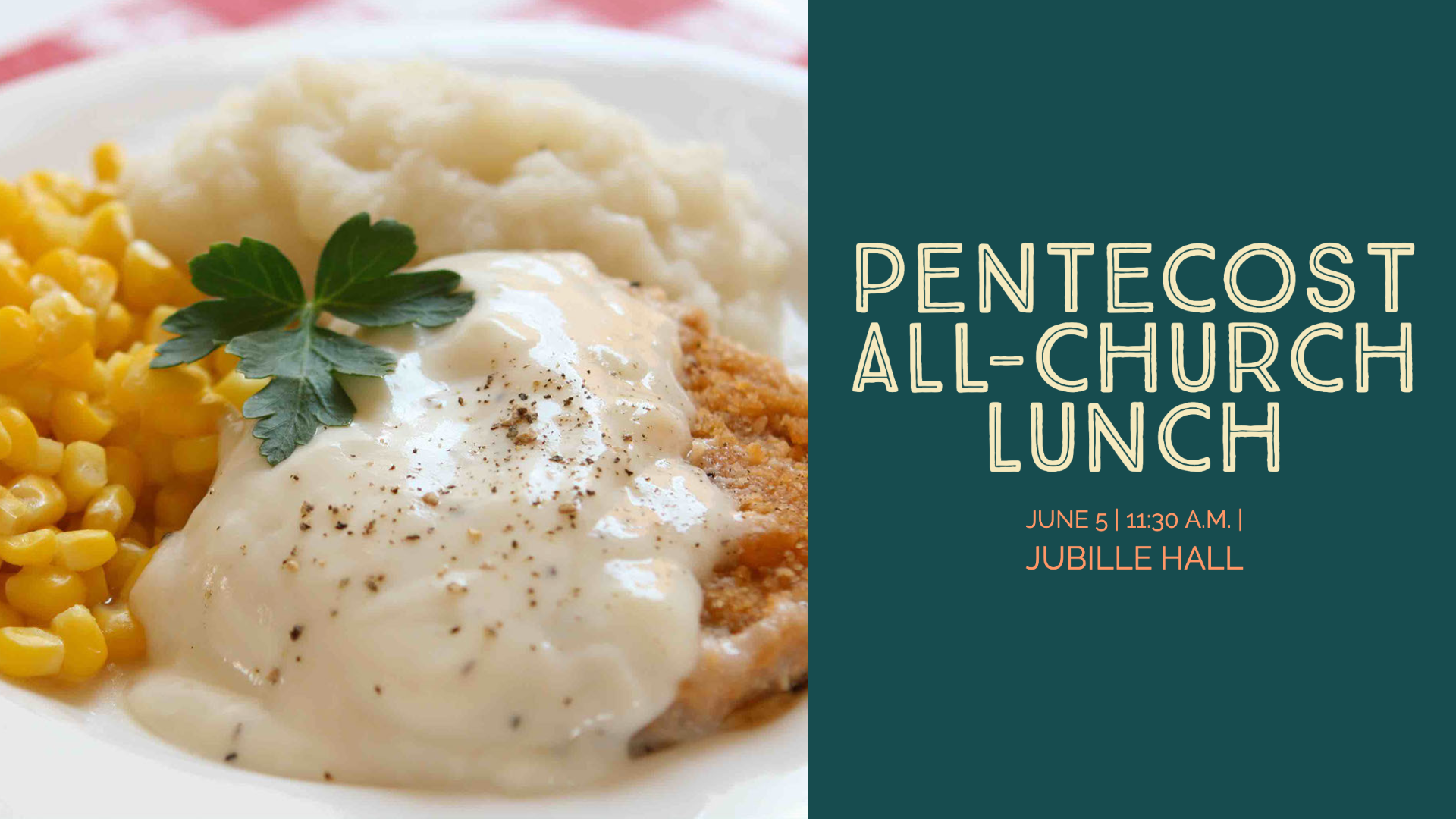 Pentecost All-Church Lunch | June 5
Come celebrate with us following the Elder/Deacon installation and the Congregational meeting on June 5. We will have an all-church lunch featuring chicken-fried chicken, mashed potatoes, and peach cobbler. There will also be a vegetarian option of baked ziti, green beans, and salad. The cost is $15 for adults; $10 for kids; $40 max per family. We'll have outside games for the family as well! You can register at the Atrium counter on Sunday, May 22 and 29, or use the button below.
Also, as part of the Pentecost Celebration on June 5th, there will be brunch served outside of Founders Hall after the 9 a.m. service, weather permitting. No reservation is required for the brunch after the 9 a.m. service.