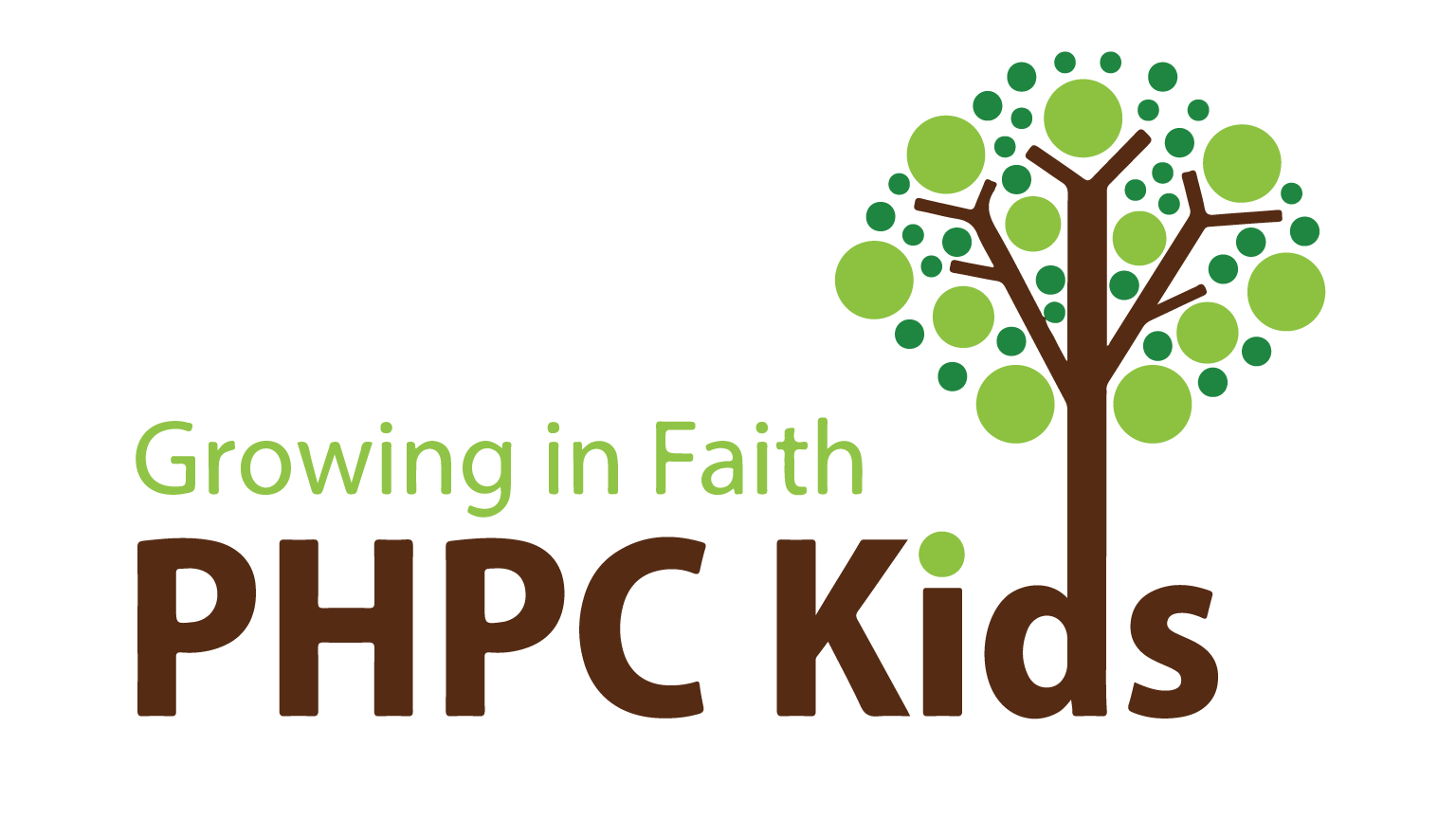 We believe that children are not just the future of the church, but they are the church now. PHPC Kids creates an environment where children know they are loved just the way they are and to equip them to know, grow and shine the light of God! This is a place for all children to discover their gifts, talents, and the Spirit through the study of Jesus Christ.
NURSERY
Children are always welcome in worship, but we do have professional child care available for all children infant through 5 years old. Child care is provided on Sundays during worship and during other programs, as needed. Our nursery is professionally staffed with at least two child care attendants that have been background checked and trained in our Child Care Protective Policy. The nursery is open from 8 a.m. to 12:15 p.m.
SAFETY
What is our Kiosk Checkpoint? Checkpoint is a secure and easy to use check-in program, run through our church database. The system:

- Provides the assurance that all children can be identified and located, especially in the case of an emergency.
- Offers confidence in matching guardians with children upon pickup.
- Makes known allergies of each child.
- Offers an accurate record of attendance in classes, activities, or events.
- Instantly provides name badges to children and visitor badges to guests.

This software system significantly enhances the security and safety of our beloved children. All PHPC Kids Volunteers are required to be background checked and go through our Child Protection Policy training. In addition, all Sunday School teachers must attend additional training.
SUNDAY SCHOOL
PHPC offers a warm and nurturing program that is designed to create excitement in learning about our Christian faith and we are called to be disciples for kids aged 3 through 6th grade. We use DWELL Sunday School curriculum. DWELL actively engages kids in God's story using interactive games, reflective wondering, dramatic storytelling, and a whole lot of fun. Colorful story symbols create visual timelines; songs with kid appeal help memory verses stick; and wonderfully illustrated take-home pieces provide support to families. Through it all, DWELL invites kids to find their place in God's story, living into and out of it for the rest of their lives. On Sunday mornings each DWELL level will be entering one of God's stories, and then living into and out of it together. Your child will bring home a Show and Share paper designed to help kids show and share what they've learned at church with you at home.
During the school year, children's Sunday school meets on Sunday mornings at 9:30 a.m.
WORSHIP AT FIVE
Children are always welcome in worship! Grab a worship bag and some snacks, and if your child needs a little more room to wiggle, we have pillows and chairs in the back. After the Children's Sermon, all kids ages 3 years old through 2nd grade are welcome to join us for a lesson designed just for them. This class is led by two trained volunteers in Room 119. The children that attend will rejoin worship after the sermon. We also offer nursery care in Room 121 for babies and toddlers.
ROUTE 56
Route 56 is a fellowship opportunity for 5th and 6th graders at PHPC that meets from September to May.
CHILDREN'S MUSIC
At Preston Hollow, music is a key component of our ministry to children. As infants, children experience music through song, play, dance, and touch during our popular Musikgarten program. In preschool, music helps us teach stories and core concepts in Sunday School. In elementary school, children can participate in choirs and the annual Jam Camp, where we build our musical skills and our community. In all of our programs we keep our primary focus in mind: share God's love!
WEEKLY EMAILS
Would you like to receive our weekly communications? Please email Sarah Bennett at to be added to the list.
FAMILY FELLOWSHIP AND SERVICE
Our learning community is also strengthened by family fellowship events and opportunities to connect our faith to specific acts of service in the church and community.
Monthly events include:
- Family Yoga on the first Sunday of the month
- PHPC Kids Serve opportunities
Yearly events:
- Thanksgiving movie night
- Advent Celebration and Dinner
- Easter Egg Hunt and Breakfast