Give the Gift of Hope.
During this Christmas season of gift-giving, the PHPC Malawi Mission Team invites you to give the gift of hope to our friends and partners in mission in Malawi, Africa!
For over 20 years, PHPC has witnessed the incredible leadership, strength, and faithfulness of our Malawian Presbyterians whose ministries proclaim the nearness of God with us all. Your gifts in support of these ministries are more than financial gifts. Today, you are giving the gift of care, livelihood, water, home, vocation, and education. In other words, you are giving gifts of hope, as we wait for the hope of the world to come.
We have closed our Malawi Christmas campaign for 2021, it will reopen in November of 2022. If you are interested in learning more or getting involved with our Malawi Mission team please contact, Chrissie Ozuna at
Malawi Surgical Training Initiative - The Gift of Livelihood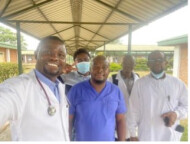 Today, there exists in Malawi an acute shortage of surgeons; there are only 25 surgeons to serve a population of 14 million! Traditionally, foreign surgeons visit the country as a part of mission trips, but these volunteers cannot meet the country's overwhelming need for regular ongoing surgical care. The PHPC Mission Team has recently established a Surgical Residency Initiative which will sponsor a qualified aspiring surgeon for five years of post-medical school training. Upon graduation, the candidate will spend a lifetime providing surgical care to some of the poorest people in the world. In addition, he or she will provide the backbone for a self-sustaining program, training generations of future Malawian surgeons and leaders.
$1250 will cover a portion of tuition and books for one year of surgical training.
---
Embangweni
Mission Hospital -The Gift of Care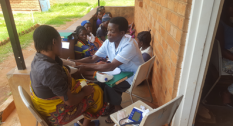 The Mission of Embangweni Mission Hospital is to provide holistic, accessible, and patient-centered care which reflects the love of Christ. The hospital, founded by Scottish missionaries in 1902, delivers life-saving treatment and preventative care to over 100,000 Malawians living in 250 villages through its main campus and mobile clinics. Once per month, mobile clinic teams travel to remote rural communities to serve those who travel only by bicycle or on foot. The clinics offer full medical services to the injured and ill, including immunizations, prenatal care, family planning, AIDS prevention, and nutritional education.
$100 will provide medication for a mobile clinic for one day.
---
Pig Raising Project,
School for the Blind Ekwendeni - The Gift of Livelihood
The Ekwendeni School for the Blind serves children with impaired vision or blindness, including many born with albinism. Last year, in an effort to help students and families at the school gain self-sufficiency, members of PHPC funded a pilot pig-raising program providing training, supplies, vaccinations, and 20 piglets for the most economically-challenged families. The results have been remarkable! The pig population is flourishing (100+!) and families are realizing income, greater financial independence, and increased food security. As an unexpected bonus, pig manure is being used to fertilize crops, increasing crop yields, and sustainability.
$130 will provide a pig, supplies, and training to a student and their family.
---
Timalechi
Nursery School - The Gift of Education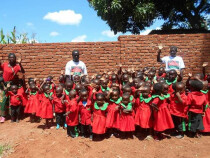 Timalechi Nursery School is a non-profit early childhood development center located in rural Northern Malawi which provides early childhood education and daycare services to over 100 students whose farmworker families earn, on average, less than $1 per day. For over twenty years, the school, founded by the father of PHPC member Helen Zimba, has been a safe haven of learning and growth for children who might otherwise spend their days on the street or in the fields.
$250 will provide tuition, school supplies, a new uniform, and meals for one of Timalechi's most vulnerable students.
---
Marion
Medical Mission - The Gift of Water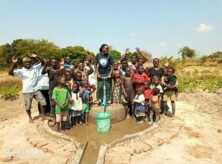 Since its founding in 1990, Marion Medical Mission (MMM) has built more than 42,000 shallow wells, creating a sustainable source of safe drinking water for over 5 million people. Through the essential gift of water, MMM seeks to share the love of Christ with the impoverished rural residents of Malawi, Zambia, and Tanzania. Safe drinking water translates to better health, sanitation, food security, and welfare for the most vulnerable residents of Sub-Saharan Africa.
$450 will provide a safe, sustainable source of clean drinking water to 125 men, women, and children.
---
Mzuzu
Crisis Nursery - The Gift of Home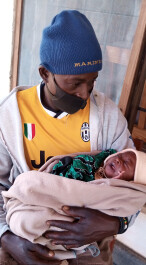 Mzuzu Crisis Nursery is a safe haven and home for orphaned and other vulnerable children who are nurtured and cared for with great love and joy. Newborns and Infants are often received by the nursery due to medical complications and economic hardships faced by their families of birth. Nearly one million orphaned and vulnerable children in Malawi have lost one or both parents to AIDS. The caregivers of the Mzuzu Crisis Nursery strive to equip and accompany parents, relatives, and adoptive families to provide a loving permanent home for their children.
$25 will provide a day's nutrition and care for up to 5 infants.
---
University
of Livingstonia - The Gift of Vocation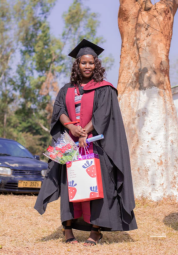 Established by the Church of Central Africa Presbyterian, the University of Livingstonia began in response to the serious shortage of secondary school teachers across the region. The University has since grown with a vision for Malawi's future in mind. Now offering excellent higher education opportunities through its College of Education, College of Health Science, and College of Theology, with aims to inspire students to become principled leaders who will transform society to the glory of God. Each year, PHPC offers scholarships to two students of the University of Livingstonia.
$2,500 will cover one year's tuition for a nursing student at the College of Health Science.
---
Ministry of Hope
Feeding Center - The Gift of Food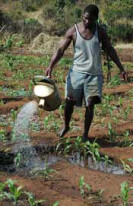 Since there are virtually no government resources in Malawi to feed the growing number of orphans, Ministry of Hope has established feeding centers in six villages in the central region of Malawi and together they provide a daily meal to several thousand children. The feeding centers are a joint effort between Ministry of Hope and local villages. Land for gardens and feeding centers is donated by the villages. Seeds, supplies, and construction costs are funded by Ministry of Hope through the donations of people from other countries, primarily the United States.
$110 will provide meals and construction supplies to maintain one of six feeding centers.
---