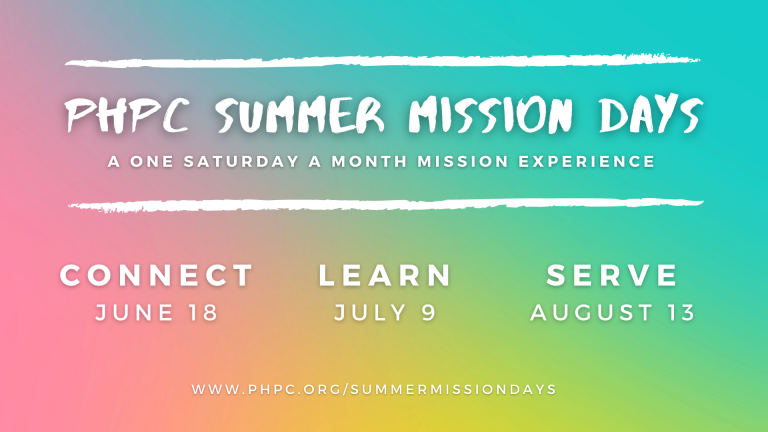 ---
Connect
June 18
Family Interfaith Saturday Social
Our PHPC Community has been invited to a Saturday Social hosted by members of the Dialog Institute. They invite us for an all ages time of gathering, food, and relationship building as a follow-up to the Ramadan Dinner we hosted in April. Were you not able to attend the Ramadan Dinner? Don't worry, attendance is not a prerequisite to attending the Saturday Social. All ages and stages are welcome. Come with an open mind and maybe a question or two about the Muslim faith.
5:00 - 7:00 PM
Dallas Dialogue Institute
1416 E Collins Blvd. Richardson, TX 75081
---
Learn
July 9
Get to know South Dallas, a Mission Partner Learning Tour
We will leave PHPC as a group, visit our South Dallas Mission Partners, end at the Forest Theater, and then return to the church.
TIME TBD
---
Serve
August 13
Assemble Gift of the Heart Kits for Presbyterian Disaster Assistance
PHPC Jubilee Hall
10 am - 12 pm